Dear Friends,
The month of May has simply flown by, with so many opportunities to support our neighbours here in Beaches-East York and communities right across Ontario. 
Fighting for Students and Workers in Public Education 
We were delighted to partner with Justice for Workers for an Emergency Action for Education phone/social media/email Zap last week. Dozens of messages were sent to our elected officials, urging them to provide ongoing, adequate, and predictable funding for our public education system.
If you missed the Zap, you can still use this email tool created by Elementary Teachers of Toronto to send an email to your MPP, the Minister of Education, and Premier Ford:
Save the Date:
On Monday, June 5 at 7:30 pm, the BEY NDP will be hosting a virtual Town Hall on Childcare in Ontario, with guest speakers including our past Ward 31 City Councillor Janet Davis. Stay tuned for more information about this exciting event!
TDSB Ward 15 and Ward 16 Trustees Sara Ehrhardt and Michelle Aarts will be hosting a Joint Budget Forum from 7 pm - 9 pm on Monday, June 5. You can sign up to attend and/or share questions here:
https://docs.google.com/forms/d/e/1FAIpQLSfnqKvfKcYQNg8Z7nGi2xwqBsXJ6gK9k0jClHdKOcPvCbFm6Q/viewform
Fighting for our Public Parks and Beautiful Waterfront
Ontario Place For All held a birthday party for Ontario Place on May 22. ONDP Party Leader Marit Stiles and many ONDP MPPs were present and spoke passionately in support of our public waterfront spaces, and spoke out against Doug Ford's plans to privatize Ontario Place that will include tearing down nearly 1000 trees and giving over a huge amount of public space to a private spa company. Make sure to sign up for updates and to learn more about upcoming events here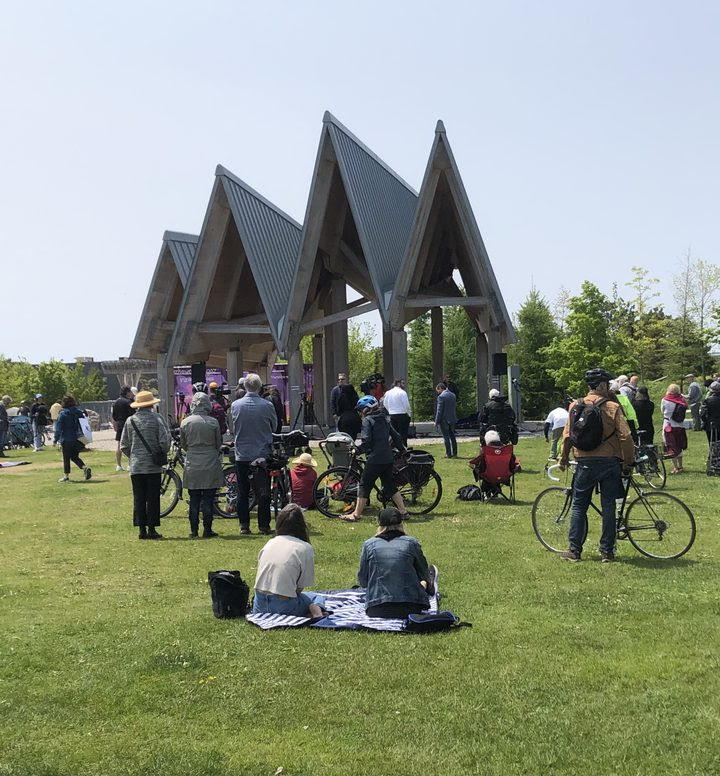 Fighting to Support Public Healthcare in Ontario
Today marks the first of two days to vote in a public referendum to support our public healthcare system. The Ontario Health Coalition has already received over 100,000 votes! In Beaches-East York you can vote in-person on May 26 from 10 am - 4 pm at 3036 Danforth Avenue, and on May 27 from 12 pm - 4 pm at 80 Thyra Avenue. If you can't make it in-person, make sure to vote online.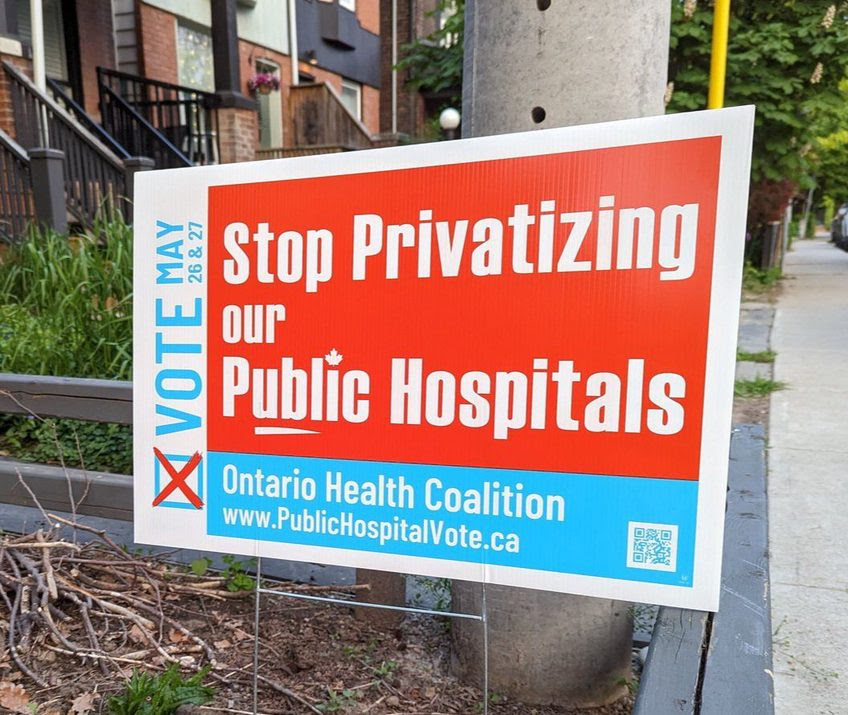 Enough is Enough Campaign
Our friends at the Ontario Federation of Labour say enough is enough!
On June 3rd, you are invited to join together to demand:
Real wage increases
Keep schools and health care public
Affordable groceries, gas, and basic goods
Rent control and affordable housing
Make the banks and corporations pay
We will be meeting at noon at Nathan Phillips Square (100 Queen Street West) on Saturday, June 3rd. 

For more information, visit: https://ofl.ca/event/eie-day-of-action/ 
Visioning the City We Want
With a mayoral by-election coming up in just over one month, let's take the opportunity to discuss the kind of leadership and city we hope to have over the next four years. Together with the NDP Riding Associations of Etobicoke-Lakeshore and Toronto-Danforth, we will be co-hosting a virtual Town Hall "What Kind of Toronto Do We Want" on Monday, May 29 from 7:30- 9:00 pm. Register here
Hope to see you at one (or more!) of these upcoming events in our community! 
In solidarity,
Beaches-East York NDP